Labor Day
September 5th, 2016
Closed on Labor Day
---
The Basics of Aquaponics
October 8th, 2016
9:30am to 10:30am
Come out to this free Saturday morning seminar and learn all about Aquaponics by Steve Sumrow from Aquaponics Systems USA. Learn how to grow your plants and fish at the same time for maximum production.
---
Fall Vegetable seminar
October 8, 2016
10:30am to Noon
David Rodriguez from the Agri-life Extension service will show you how to properly plant, grow and harvest your vegetables. David has a ton of experience in gardening and would love to share his knowledge and passion of vegetables with you. Seminar is free but any donations to the Children's garden is welcomed.
---
WOAI Gardening Show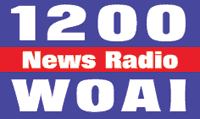 October 8th, 2016
7:00am 10:00am
WOAI Gardening Show Live broadcast with Bill Rohde and David Rodriguez from the Texas Agrilife Extension Service
---

KTSA Gardening Show
with host Bob Webster
October 16, 2016
8:00am - 11:00am
Come out and visit with KTSA gardening show host Bob Webster and listen to his live radio show as he teaches gardeners about natural and organic ways to enhance their gardens.
---
Click here for future
upcoming events
---
Fall tomato plants are now in.
It's that time of year where the spring garden has finished and the fall garden is starting. Six pack trays and four inch pots of tomatoes are now available. Plant them in the ground now and use your tomato cages to hold up any white cloth or fabric to give them a slight reprieve from the hot Texas sun. Option two would be to pot them in 1 gallon containers and put them on the east side of the house till the end of August. Once they mature plant them in full sun in the ground or pot them in larger containers for maximum production. Call the nursery at 210-648-1303 to see what varieties are in as stock changes daily.
Colorful Tropical Plants Are In
We have a large assortment of colorful Exotic Hibiscus, Bougainvillea, Plumeria, passion vines, bananas and more. These plants can dress up any patio or yard giving you that great summer time tropical feel.
Great Selection of House Plants Have Arrived
Need something to spruce up the interior of your house while cleaning up the air? Try adding some house plants to your kitchen or living room for that extra touch. There are many varieties to choose from and they are easy to care for. Come on out and we'll show you the best varieties to use for your light conditions.
Fresh Shrubs and Perennials Arriving Weekly
New drought tolerant blooming perennials are arriving every week. These are perfect plants to add spring and summer color to your landscape. Evergreen and deciduous shrubs are now in stock, too. These plants are perfect for foundation plantings, screens, or hedges.
Avocado & Citrus Trees in Stock
Fanick's is stocked with many types of citrus trees and cold hardy avocados that are easy to grow. Lemons, limes, Satsumas & Calamondin are just some of the varieties we carry. We also carry the popular cold hardy Mexican Avocados along with some dwarf types that need some cold protection which are perfect for wintertime greenhouses. We still have other fruit trees available like pears, persimmons, figs, pomegranate & grapes to enjoy too. Download our free Fruit Tree Guide here to help you select the right tree. Call for current availability as stock changes daily. Fanick's has the largest selection of fruit trees in Texas and only varieties that produce in our area. With knowledgeable staff, you can be sure you will get a tree that produces fruit for your location
Sorry, but at this time, Fanick's does not ship
---
Bedding Plants
Fanicks has the best selection of annual plants in town. Choose from a regular 6 pack or move up to the jumbo super 6 pack if you want even larger plants. Need a lot? Fanicks can special order what you need and we do offer quantity discounts too. Call us at 210-648-1303 for up to date inventory.
---