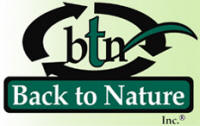 Back to Nature Day
April 26, 2014
Starting at 8:30am to 2pm
From the West Texas plains comes one of the best soil amendments you can get, composted cotton burrs. The sales rep from Back to Nature will be on hand to answer your questions on why their products are the best all natural soil amendments. There will be Back to Nature free samples, hats, pens and more to be given away while supplies last. 20% OFF on all Back to Nature products is good for this Saturday only so get that ground ready and mix in some Back to Nature products to see why they are the best.
---
Vegetables
Spring is here and Fanick's has lots of vegetables in stock like tomatoes, peppers, eggplant, squash, cucumber, okra and more. Download your free Fanick's Gardening calendar that will show you the best days to plant above ground and below ground vegetables along with the best days for cultivating. Fanick's carries the popular Espoma Garden-tone organic fertilizer and plenty of organic soil amendments to super charge your garden. Come see us for all your gardening needs
Late Season Onion Transplants are in
Fanick's has fresh intermediate onion plants in stock that perform great in the spring season. Choose from the Candy, Candy apple red or Superstar white. Read the article by Dr. Jerry Parsons on "Delayed Onion Transplanting Techniques"
Potted Fruit Trees
There's plenty of fruit trees in stock at Fanick's like peaches, plums, pears, apples, cherries, pomegranate, figs, citrus, olives, persimmons, Jujube and more. Fanick's also carries the popular 4-in-1 fruit trees made for small yards or limited spaces. Choose from the Fruit cocktail, 4 in 1 Plum, 4 in 1 Pear and 4 in 1 Apple. Download our free 2014 Fruit tree guide here. to preview what we carry. Fanick's has the largest selection of fruit trees in Texas and only carries varieties that produce in our area. With knowledgeable staff you can be sure you will get a tree that produces fruit for your area.
Roses are In
The 2014 roses are now in. Choose from Hybrid tea, floribunda, shrub, miniature, antique or ground cover roses. Lots of varieties to choose from and with Fanick's expert knowledge you can be sure to get the very best advice on how to grow these beautiful plants. Download our 2014 Rose guide to preview our vast rose selections.
Sorry, but at this time, Fanick's does not ship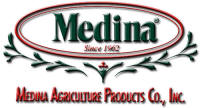 Medina days at Fanick's
May 3, 2014
Starting at 10am to 2pm
Medina Agriculture Products has provided the highest quality, biologically based soil conditioners and natural/organic fertilizers since 1962. This Saturday Medina reps will be on hand to answer your questions on why Medina products have been improving soils and plant life for generations. Free samples literature will be given out while supplies last and register for the door prize given out at the end. All Medina products will be on sale at 20% OFF this Saturday only so come out and enjoy Medina days at Fanick's
---
Bedding Plants
Fanicks has the best selection of annual plants in town. Choose from a regular 6 pack or move up to the jumbo super 6 pack if you want even larger plants. Need a lot? Fanicks can special order what you need and we do offer quantity discounts too. Call us at 210-648-1303 for up to date inventory.
---